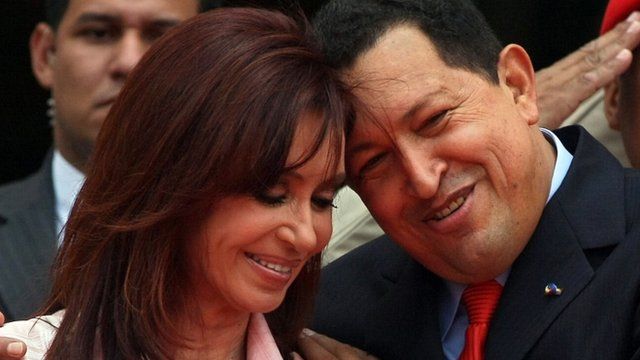 Video
World reaction to Hugo Chavez death
World leaders have been reacting to the news of the death of Venezuelan President Hugo Chavez, who has died at the age of 58, after 14 years in power.
Mr Chavez had been seriously ill with cancer for more than a year, undergoing several operations in Cuba, and had not been seen in public for several months.
James Kelly reports.
Go to next video: Venezuela reacts to Chavez death