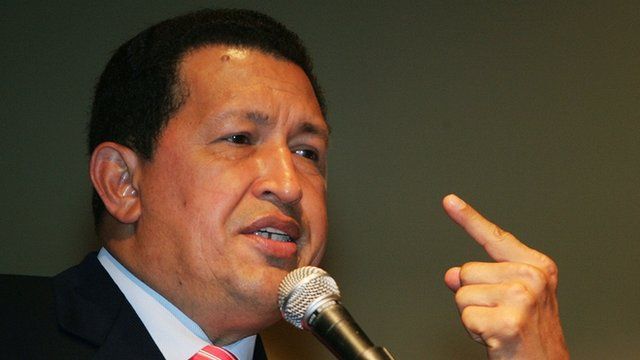 Video
Chavez 'saw himself as part of a movement for change'
Venezuela's President Hugo Chavez has died aged 58, after 14 years in power.
Mr Chavez had been seriously ill with cancer for more than a year, undergoing several operations in Cuba, and had not been seen in public for several months.
Former mayor of London Ken Livingstone, who worked with Mr Chavez, and Colleen Graffy, former deputy assistant secretary of state under President George W Bush, spoke to the Today programme presenter Justin Webb about the former president's time in power.
"He was focused on what he could do for the people of Venezuela and of course also what he could do for poor people in New York or London. He saw himself as part of an international movement to change the way things are," explained Mr Livingstone.
Highlighting the wide range of opinions held around the world for Mr Chavez, Colleen Graffy remarked that Mr Chavez: "used America as a foil so that he could blame America for everything and use that as an excuse for not allowing press freedoms, human rights and liberties in his own country."
First broadcast on BBC Radio 4's Today programme on Wednesday 6 March 2013.