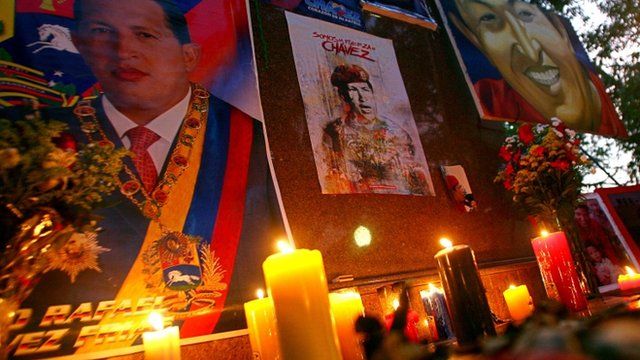 Video
Hugo Chavez's body to stay on display in Venezuela
The body of the late Venezuelan President Hugo Chavez is to be embalmed and put on display after his funeral, Vice-President Nicolas Maduro says.
The decision reflects the huge crowds queuing to pay their respects in Caracas, where he is lying in state.
Mr Chavez's body will be moved to a military museum after the state funeral on Friday, Mr Maduro said.
Go to next video: Hugo Chavez body lies in state