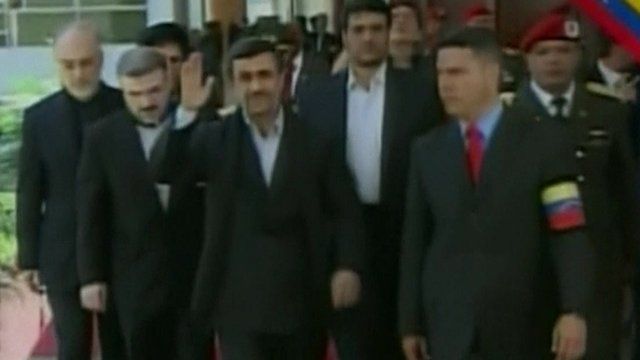 Video
Chavez funeral: Iran's Ahmedinejad arrives for ceremony
Iran's President Mahmoud Ahmadinejad has arrived in Venezuela for the funeral of Hugo Chavez, along with dozens of other world leaders.
The BBC's Katty Kay says the presence of representatives from 55 different countries, and 33 heads of state, is why the government is going ahead with what she calls "slightly chaotic plans."
The government had intended Mr Chavez be buried today or tomorrow, but the number of people in Caracas wanting to see his body means those plans have been "overturned by the will of the Venezuelan people."
Go to next video: Reflections on Chavez's legacy