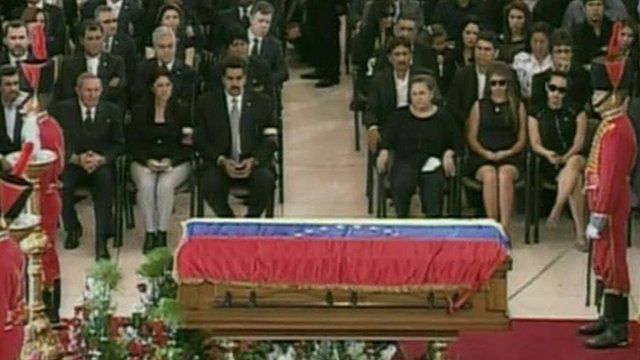 Video
Chavez funeral: State funeral takes place in Caracas
The state funeral for Venezuelan President Hugo Chavez has begun in his nation's capital, Caracas.
About 30 heads of state are attending the ceremony in the military academy, while tens of thousands of his supporters have gathered in crowds outside.
The BBC's Katty Kay says local media has described the new plans for his embalmed body to be put on display as giving him "a tomb like Lenin's", saying he will be "in the company of Lenin, Ho Chi Minh and Mao Tse Tung."
Go to next video: Chavez funeral attracts thousands