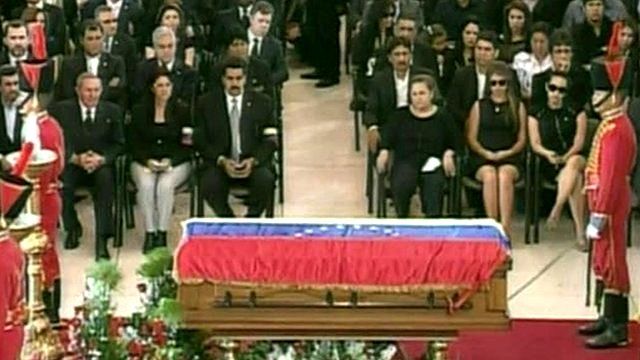 Video
Chavez funeral: State service 'more a celebration'
The state funeral for Venezuelan President Hugo Chavez has been taking place in his nation's capital, Caracas.
About 30 heads of state were attending the ceremony in the military academy, while tens of thousands of his supporters had gathered outside.
The BBC's Tim Willcox spoke to BBC Mundo's Lourdes Heredia about the ceremony.
Go to next video: Chavez funeral attracts thousands