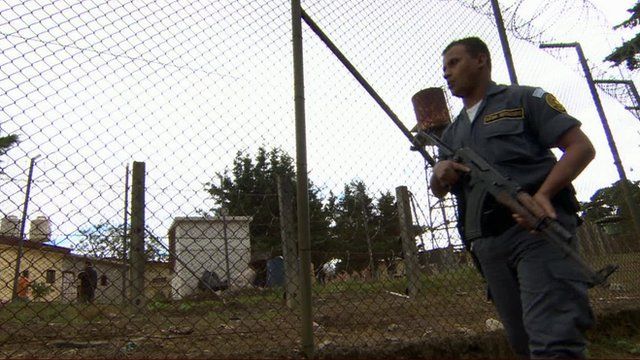 Video
Prison riot prompts Guatemala drug traffic rethink
Guatemala is one of the most violent countries in Latin America, with thousands of drug-related killings each year.
The authorities in the country are calling for a new approach to fighting the drugs trade, which may include legalising the growing and transport of hard drugs.
The Pavoncito prison near Guatemala City houses leaders of gangs funded by international drug money where there have been violent clashes between rival inmates.
Humphrey Hawksley reports.