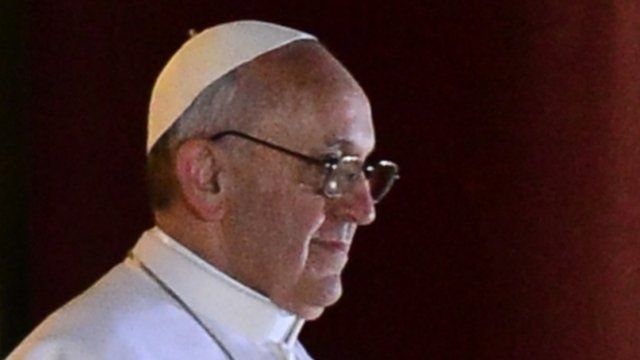 Video
A profile of Pope Francis
Born in Argentina, Pope Francis is the first Latin American to lead the Roman Catholic Church, as well as the first Jesuit.
Pope Francis is the former archbishop of Buenos Aires and a member of the Jesuits - the biggest Roman Catholic order.
He was born in Argentina, to parents of Italian descent.
He is the first non-European pope for over a thousand years.
Gavin Hewitt's report contains some flash photography.