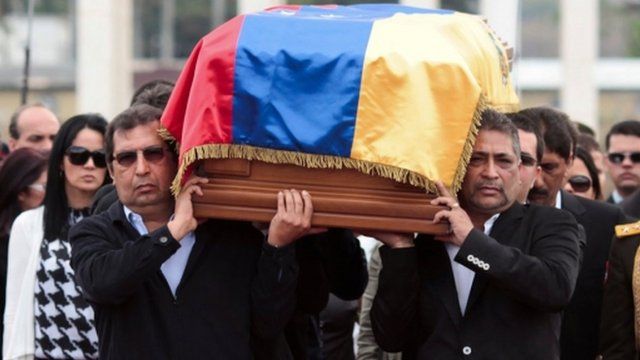 Video
Hugo Chavez coffin arrives at Caracas museum
The body of Hugo Chavez has been moved to its final resting place in a museum in Venezuela's capital, Caracas.
Thousands of people lined the streets to catch a glimpse of the hearse as it carried his coffin from the military academy where it laid in state for 10 days.
Mr Chavez, who led Venezuela for 14 years, died of cancer last week.
Go to next video: Date set for Venezuela election