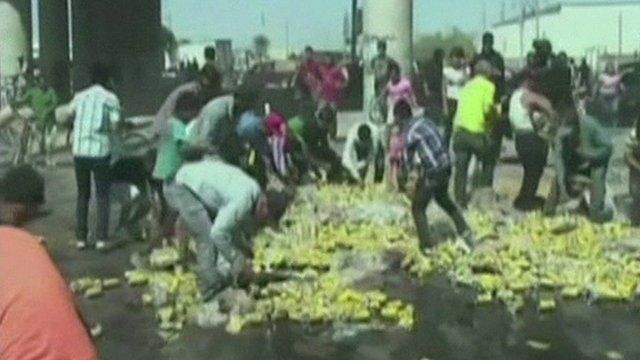 Video
Mexicans rush to salvage cans as beer truck crashes into train
A freight truck carrying beer cans collided with a train at a railway crossing in the Mexican city of Gomez Palacio on Monday.
Hundreds of people rushed to the scene to salvage as many cans as possible.
Local media reported that although there were no deaths or injuries, the accident did cause cause severe traffic jams.
Mauricio Moraes reports.