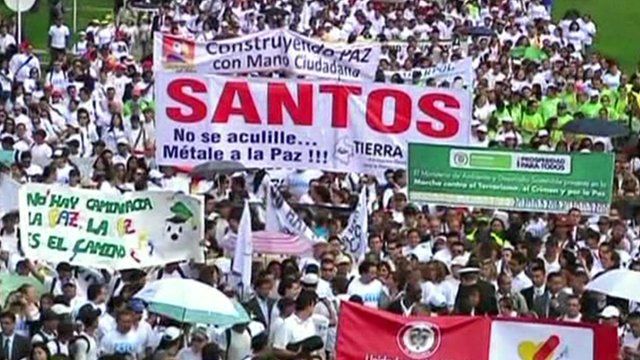 Video
Colombia: Thousands march for Farc peace talks
Tens of thousands of people in Colombia have taken part in marches to support the ongoing peace talks between the left-wing Farc rebels and the government.
President Juan Manuel Santos urged the Colombian people to seize the opportunity to change history and end five decades of conflict.
Susana Mendonca reports.
Go to next video: Dutch Farc fighter has no regrets