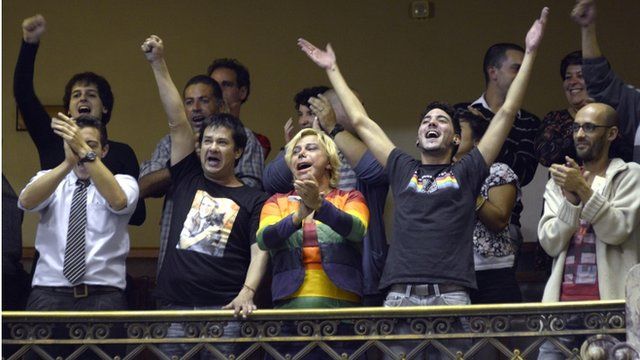 Video
Uruguay gay vote sparks celebrations
The Uruguayan Congress has voted overwhelmingly to legalise gay marriage in the country, sparking scenes of celebration in Parliament.
Congress in Uruguay has voted to legalise same-sex marriage, becoming the second country in Latin America to do so, after Argentina.
The bill was approved by an overwhelming majority of the lower chamber, sparking scenes of celebration in the public galleries.
Despite opposition from some groups, the proposal has already been backed by the upper house and is expected to be signed into law within weeks.
Tom Bayly reports