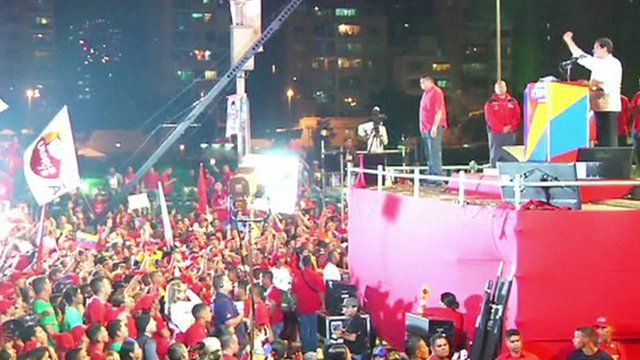 Video
Venezuela presidential election campaigning ends
Campaigning has ended in Venezuela ahead of this weekend's presidential election - the first vote in almost 20 years in which Hugo Chavez will not be a candidate.
Before he died last month he told his supporters to vote for his former-vice president, Nicolas Maduro.
But opposition candidate, Henrique Capriles Radonski, who lost by 10 percentage points to Mr Chavez in October's election and is behind in the polls, says he believes the tide of support is turning against the Venezuelan government.
Will Grant reports.
Go to next video: Venezuela's future: What you need to know