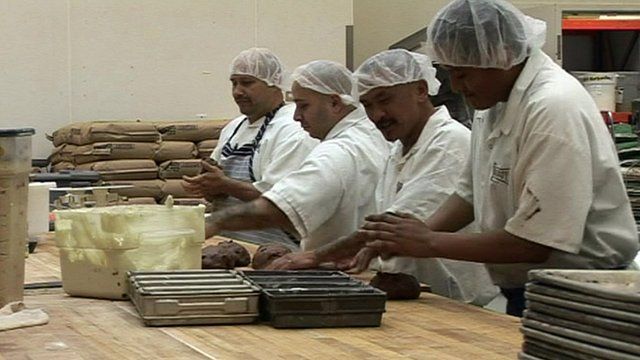 Video
Youths swap career in crime for baking
Homeboy Bakery is a community-help programme in LA which has been training young people at risk of committing crimes or joining gangs to become bakers instead.
The project, started by a Jesuit priest in the 1980s, has proved so successful that it is now expanding its product range to include textile printing and even its own fashion range.
Natalia Pianzola reports.
Video produced by BBC Mundo's Valeria Perasso.