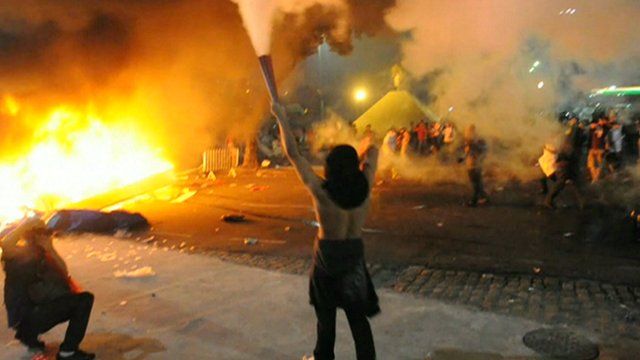 Video
Brazil protests: Dilma Rousseff unveils reforms
Brazilian President Dilma Rousseff has unveiled a series of reforms in an attempt to end days of nationwide anti-government protests.
She said her government was listening to the hundreds of thousands of people who had come out onto the streets to express their anger over what they perceive as a lack of money being spent on essential services.
The president said more money would be spent, but that the government would not tolerate violence.
Alastair Leithead reports from Rio de Janeiro.
Go to next video: Rouseff: 'Oil money to go to education'