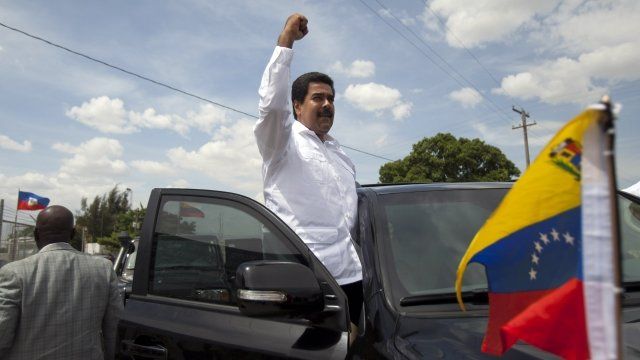 Video
Maduro: Venezuela 'would consider asylum for Snowden'
Venezuela's President Nicolas Maduro has said his country would consider an asylum application from fugitive US whistleblower Edward Snowden.
"We say and advocate that someone in the world should stand with this young man and protect him, the revelations he has made with courage serve to change the world," he said.
Mr Maduro said that Venezuela had not received any such request, but would evaluate any application for asylum from Mr Snowden, because "every case is a humanitarian protection".
He was speaking from Port-au-Prince, during his first official visit to Haiti.
Go to next video: Snowden 'in transit' at Moscow airport