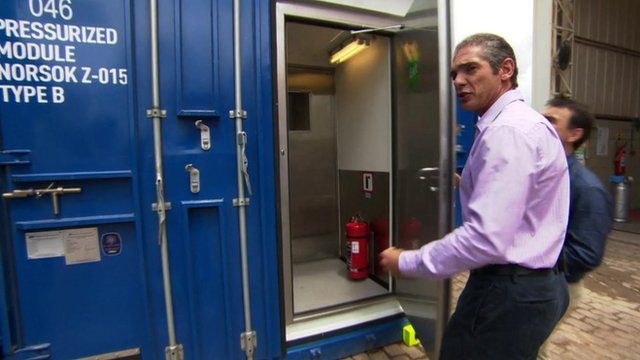 Video
Container box converted into office
The Brazilian city of Macae is the hub for many international companies servicing the growing oil industry in the region.
One of them is the Swire Group, a leading supplier of specialist shipping containers used in the global energy industry.
The British company is planning to significantly expand its operations in Macae over the next few years, hoping to benefit from the huge new oil fields off the coast that will be coming online soon.
Marcelo Nacif is the general manager of the Swire Group's Macae base and he showed Wyre Davies the company's new line of office and pressurized modules for offshore operations.
The office module, available in 10 and 20 feet, is made for offshore areas and, Nacif explains, offers thermo isolation, shelves and stands in steel, a fireguard door and other explosion proof elements.
Go to next video: Aerial footage of Brazil oil spill