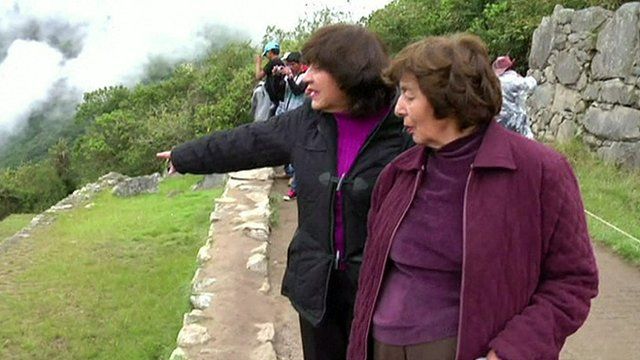 Video
Peruvian sisters claim ownership of Machu Picchu
Two sisters in Peru are claiming to be the rightful owners of the land on which the Unesco World Heritage site Machu Picchu is located.
They say it legally belonged to their grandfather.
Roxana and Victoria Abril are asking for millions of dollars in compensation from the Peruvian state.
Bruno Garcez reports.
Go to next video: Ancient human remains found at Machu Picchu