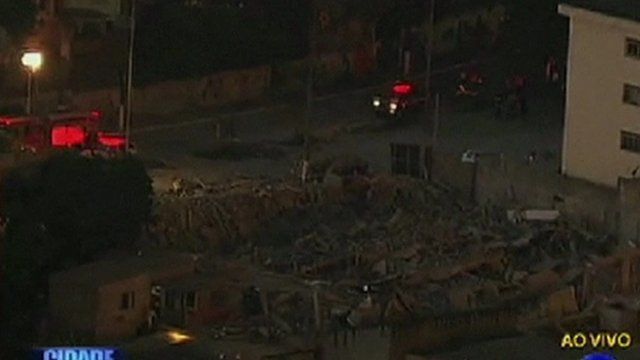 Video
Brazil building in Guarulhos, Sao Paulo, collapses
A five-story building that was under construction in Guarulhos, Brazil, has collapsed.
Rescue teams say victims could be trapped in the wreckage. The accident happened shortly after building workers finished their shift.
It comes one week after the Arena Corinthians stadium, which is due to host World Cup 2014 opening ceremony, collapsed, killing two people.
Go to next video: The moment Brazil crane collapses