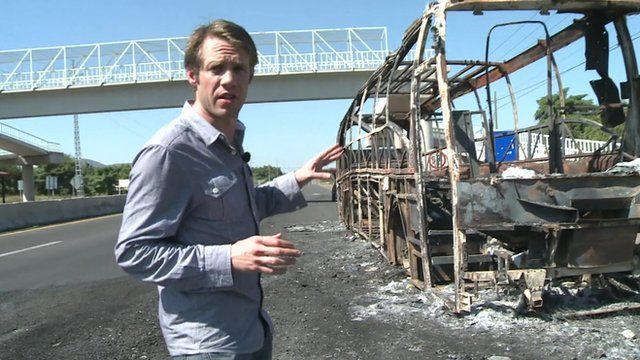 Video
Inside Mexican cartel's stronghold
Many in Mexico's Apatzingan fear the town will become the main focus of fighting between vigilantes and the Knights Templar drug cartel, as Will Grant reports.
Vigilantes in the Mexico state of Michoacan have defied a government order to lay down their weapons, as they continue their "self-defence" against the Knights Templar drug cartel.
The cartel has been driven out of some towns but many businesses in its stronghold of Apatzingan have closed in self-imposed exile, fearful that the violent clashes will move there next.
Will Grant reports from Apatzingan.