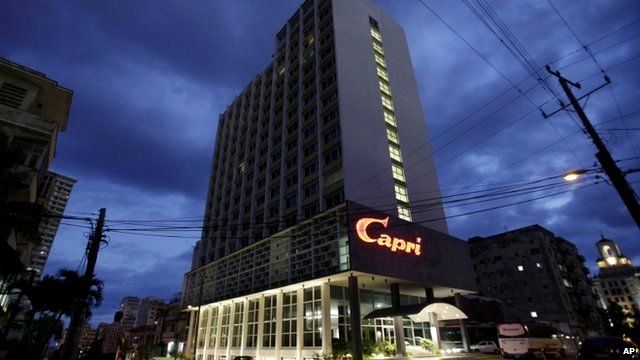 Video
Cuba's 'mob and movie star' hotel reopens
Krupa Padhy reports on the reopening of Havana's Capri hotel, and its colourful mob and movie star history.
Havana is better known for its rum, cigars and classic cars than its mafia history.
But a hotel in the Cuban capital is reopening its doors, and revealing more about the city's gangster past.
Krupa Padhy reports.