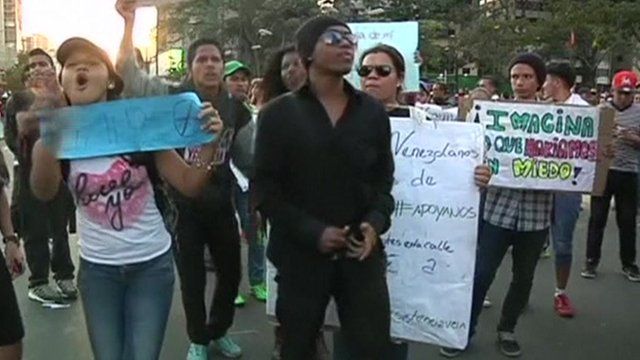 Video
Venezuela's Maduro seeks US talks
Venezuela's President Nicolas Maduro has invited President Obama to join negotiations on equal terms, to solve the problems between their two countries.
On Friday, Venezuela revoked the accreditations of journalists from the US news network CNN who had been sent to cover the country's political crisis.
Irene Caselli reports from Caracas.
Go to next video: Venezuela seeks talks with Obama