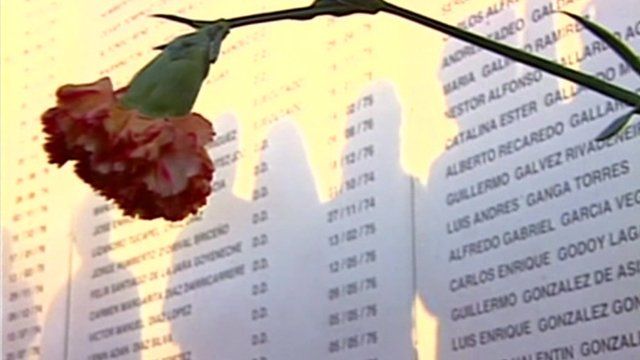 Video
Chile declassifies files on Pinochet missing
Nearly 40,000 files on people who went missing during the rule of Augusto Pinochet have been released by authorities in Chile.
The documents and other objects were found in what used to be a detention centre run by a former Nazi turned cult leader.
It is hoped they will help reveal the fate of some of those who disappeared when General Pinochet was in power.
Tim Allman reports.
Go to next video: Quake cleanup continues in Chile