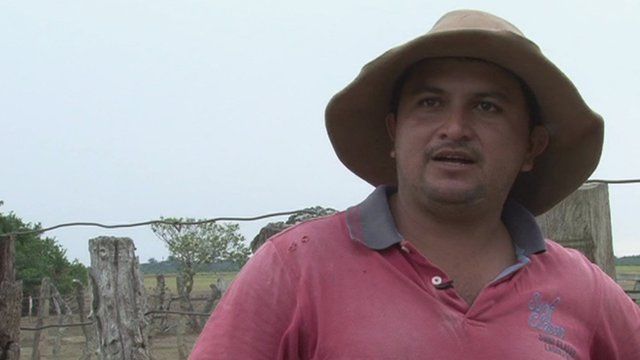 Video
Colombian cattleman on how he is coping with drought
At least 20,000 animals have died of dehydration in eastern Colombia's Casanare province as a result of lack of water due to this season's intense heat.
Government officials estimate that around 2,000 square kilometres have been affected and say it is the first time some natural water sources in the region have completely dried up.
Colombian cattleman Daniel Cuadra talked to the BBC about his experiences with the drought.
Video produced by BBC Mundo's Arturo Wallace
Go to next video: Milk prices surge on Asia demand