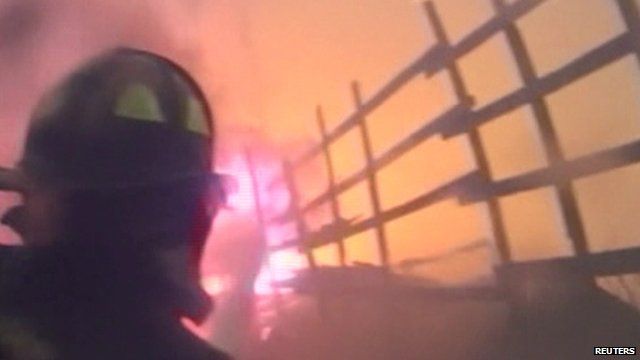 Video
Scenes of Chile blaze filmed by firefighter helmet camera
New footage has emerged showing the full extent of the deadly fires that swept through a town in western Chile.
The images show firefighters battling the blaze at its peak, over the weekend.
At least 15 people were killed and destroyed many homes in the historic port city of Valparaiso.
Catharina Moh reports.
Go to next video: Thousands flee deadly fire in Chile