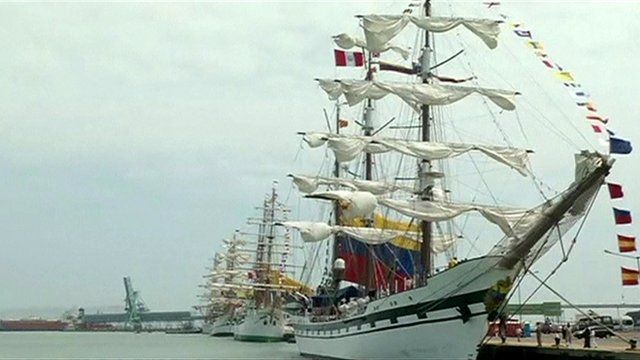 Video
Latin tall ships in Peru for festival
Tall ships from Latin American countries arrive in Peru as part of a tall ships festival celebrating unity and fellowship amongst the region's navies.
Eight ships from countries across Latin America have arrived in Peru on the latest leg of a tall ships festival.
Vessels from countries including Argentina, Brazil and Venezuela are taking part in the event which will culminate in Mexico in June.
Karenina Velandia reports.