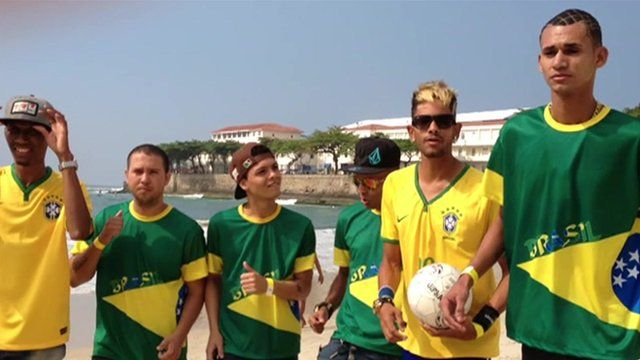 Video
Neymar lookalike sings funk on Copacabana beach
He looks like Neymar, styles his hair like Neymar and can even play a bit of football, but Rio's Tiago Mendes wants to leave his lookalike career behind and start a more lucrative one as a funk artist.
Mendes was on Copacabana beach this week, recording a music video with a group of singers and dancers, all of whom are childhood friends.
People passing by were apparently impressed by Tiago's resemblance to Brazil's star player.
Video produced by BBC Brasil's Eric Camara
Go to next video: The 'worst' football team in the world