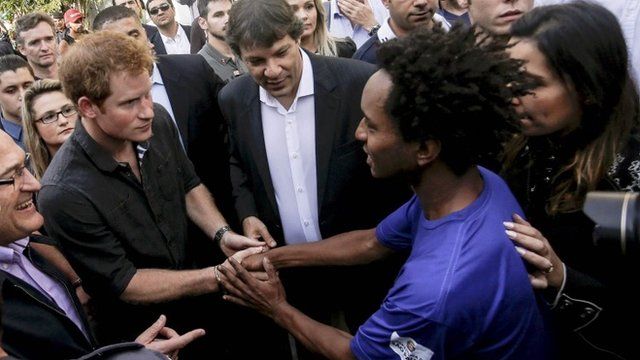 Video
Harry visits addicts in Brazil's 'crack land'
As part of his tour of South America, Prince Harry visited an area of Sao Paulo, known as 'crack land', where he learned about a government project to cut down on crack cocaine addiction.
According to recent figures, Brazil has surpassed the US as the biggest crack cocaine consumer in the world.
Katy Watson reports.
Go to next video: 'What we invented, Brazil perfected'