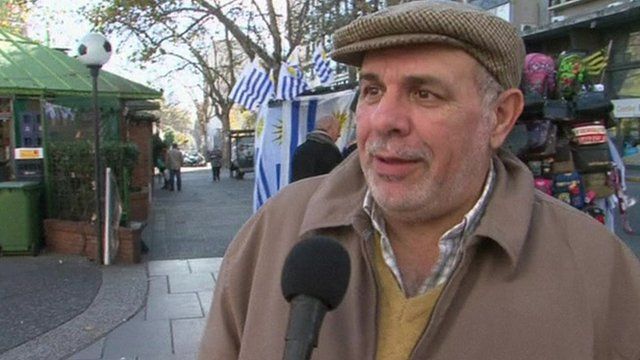 Video
Suarez ban: Uruguay and Colombia fans react
Ahead of the Uruguay vs Colombia match this Saturday, football fans from the two countries have expressed very different views on Fifa's decision to issue Uruguayan footballer Luis Suarez the biggest ban in World Cup history.
Suarez has been banned from nine international matches and suspended from all football activities for four months for biting an Italian opponent on Tuesday.
Fifa's sanction means Suarez will not be able to play for Uruguay in the knockout stage of the World Cup.
Go to next video: Suarez incident: 'Bump' or 'bite'?