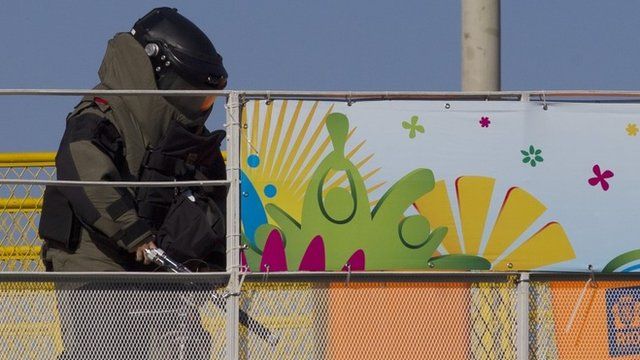 Video
World Cup 2014: Controlled explosion after bomb scare near stadium
A Brazilian bomb squad has carried out a controlled explosion after a suspicious package was found near the Maracana stadium in Rio de Janeiro.
The Associated Press news agency reports that a bag was left near to a metro station entrance close to the stadium where the World Cup game between Germany and France was underway.
The incident lasted around 20 minutes - and the metro station had re-opened by the time the France - Germany match had finished.
Go to next video: New football songs to inspire Brazil