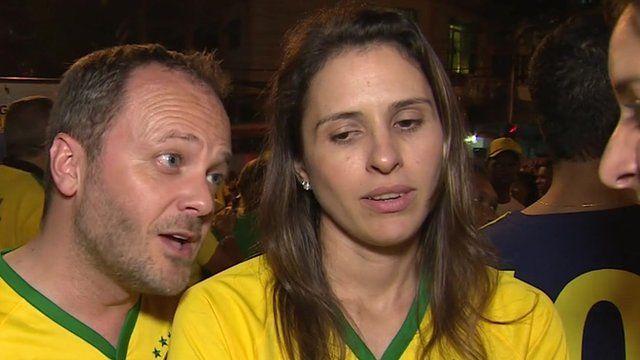 Video
Brazil fans 'worried about Neymar'
Brazil secured a World Cup semi-final against Germany with victory over Colombia on a night of gripping tension and passion in Fortaleza.
It is not all good news for Brazil though, as their striker Neymar is out of the rest of the World Cup with an injury.
However that did not stop people celebrating at a street party in Rio de Janeiro.
Julia Carneiro reports.
Go to next video: Bomb scare near World Cup stadium