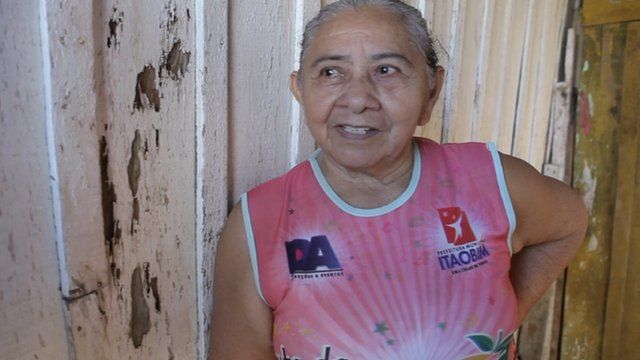 Video
Flood emergency in northern Brazil
In one of the worst floods on record in Brazil, many towns in the state of Amazonas have been under water for more than a month.
More than 300,000 people are being affected by the emergency situation in the north-west of the country.
Celeste Oliveira Ferreira, 68, from Sao Jorge, told BBC News how the floods had affected her life.
Camera: Gustavo Oliveira. Producer: Donna Bowater
Go to next video: Floods form seven-metre-deep lake