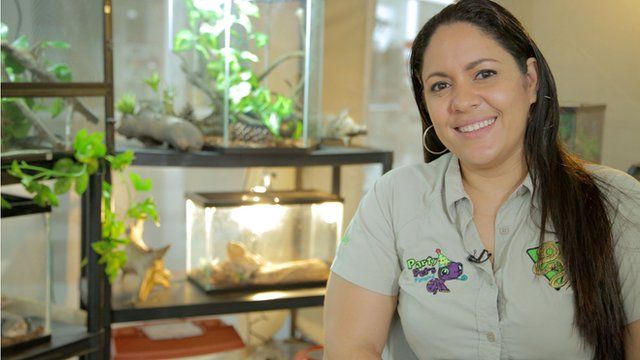 Video
Working Lives Panama: Aidy Pesantez
Aidy Pesantez rescues abandoned reptiles and restores them to health. She also runs shows introducing children and adults to the wonders of Panama's wildlife.
"We have a lot of nature in Panama, but most people aren't aware of it so we go to schools and we go to shopping malls, to show people how to be friendly with nature," she says.
She spoke to the BBC's Katy Watson about her working life.