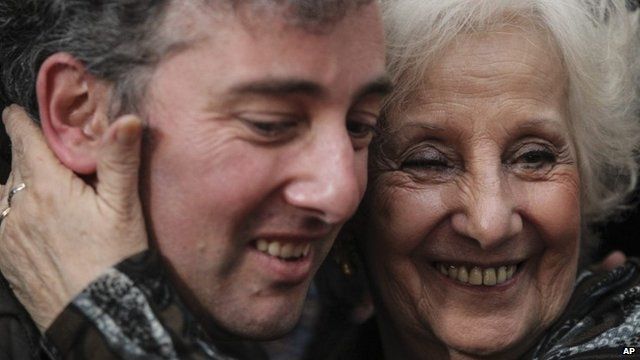 Video
Argentine stolen grandson Hurban in joyful reunion
They were reunited in a blaze of publicity just a few days ago and now one of Argentina's most celebrated human rights campaigners has proudly introduced the world her grandson - who went missing decades ago.
Ignacio Hurban was just one of hundreds of children whose parents were killed during military rule between 1976-1983 .
Mr Hurban's mother, history student Laura Carlotto, was killed in prison two months after giving birth to him in June 1978.
Donna Larsen reports
Go to next video: Man sets sights on Argentina's debt