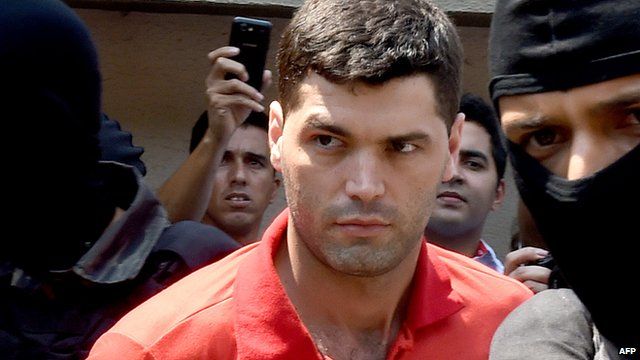 Video
Brazil man 'confesses to 39 murders'
Brazilian police have arrested a man who they say has confessed to at least 39 murders over a three-year period.
Police said the 26-year-old security guard Thiago Henrique Gomes da Rocha targeted homeless people, women and homosexuals.
He was arrested in the central Brazilian city of Goiania by a special police team investigating the murders.
Wyre Davies reports.