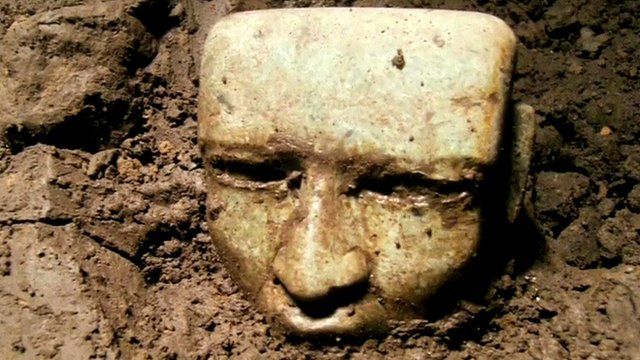 Video
Mexico tunnel in Teotihuacan reveals ancient relics
Some 50,000 relics have been discovered in Mexico in the ancient city of Teotihuacan, archaeologists have said.
The city, located about 50 km (30 miles) northeast of Mexico City, dominated central Mexico in pre-Columbian times.
The objects, which included seeds, animal bones and pottery, were found inside a sacred tunnel that was sealed about 1,800 years ago.
Go to next video: Mexico's last organ grinders