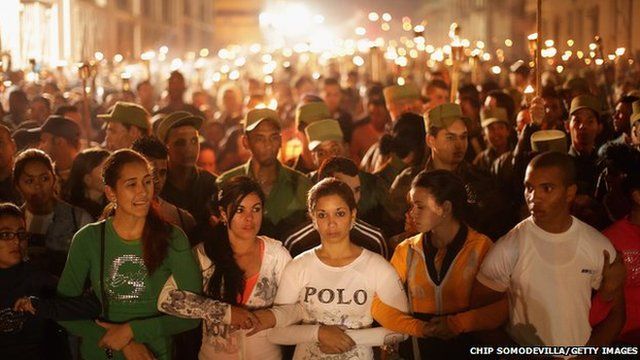 Video
March of Torches amid Cuba-US thaw
The new attempt to normalise relations between Cuba and the United States has been a long time coming.
However, those it will probably benefit most, the younger generations in Cuba, are said to be increasingly disengaged from politics.
The BBC's Will Grant has been to the first major student rally since the thaw with the US was announced.
Go to next video: Cuba cigar festival under way