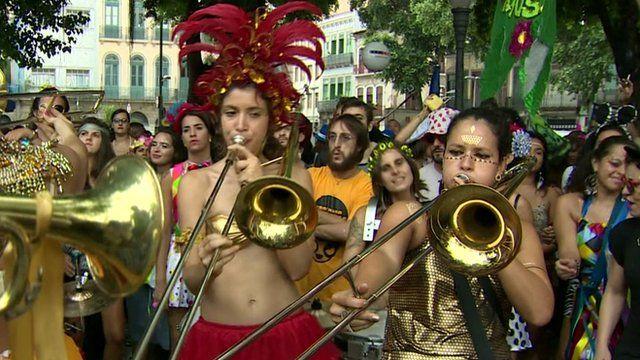 Video
Women make their mark in Brazil's carnival season
Five days of dancing, drinking and spectacular costumes have begun in Brazil as the country's carnival season gets under way.
This year groups of women in several cities have been organising street parades with a feminist twist, using Brazil's biggest festival to challenge clichés and defend women's freedoms.
Julia Carneiro reports from Brazil.
Go to next video: Is Rio 2016 on schedule?