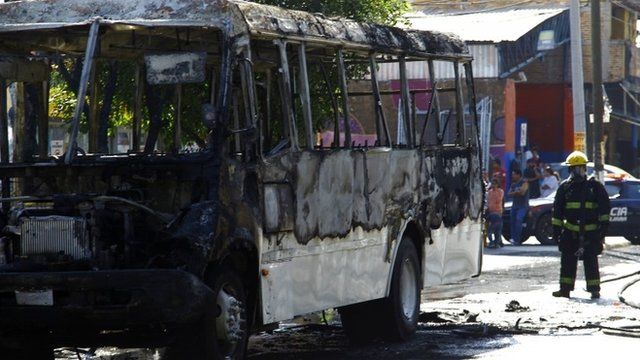 Video
Violent response to Mexico anti-drug cartel operation
At least seven people have been killed and 15 injured across the Mexican state of Jalisco.
Several vehicles have been set on fire in Guadalajara, Mexico's second biggest city.
An army helicopter was also shot at, killing three soldiers and injuring 12 others.
Authorities say the violence is in response to an operation to capture leaders of the Jalisco New Generation drug cartel.
Go to next video: Finding Mexico's missing bodies