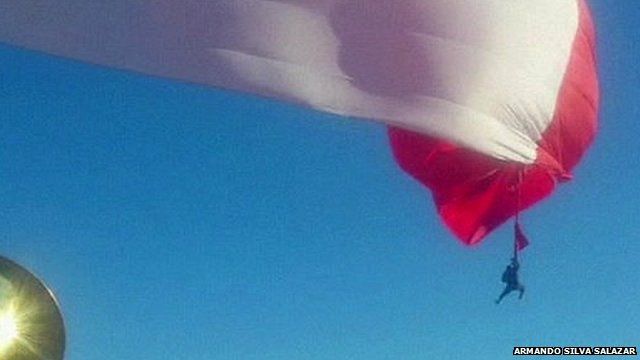 Video
Soldier hauled 30m into air by giant flag
Footage has emerged showing a Mexican soldier being pulled 30m into the air by a giant flag at a military parade.
The video, filmed by Armando Silva Salazar, showed the man spinning wildly in the air before hitting the ground.
Eyewitnesses said the soldier's rifle had become entangled in the flag, during a ceremony on 1 May.
He is reported to have suffered a minor fracture to his ankle and concussion.
Local media said the flag is the eighth largest in the world, measuring 64m by 32m (209 by 104ft).
Go to next video: Inside Mexican drug lord's cave hideout