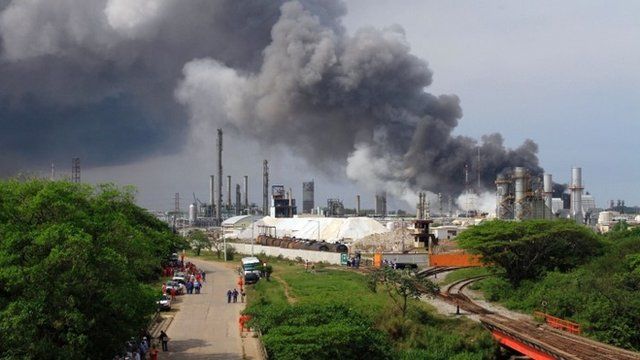 Video
Smoke rises after Mexico oil plant explosion
A large explosion at an oil facility in the south-east Mexican state of Veracruz has killed at least three people and injured 136 more.
The blast hit a facility owned by Mexico's state oil company, Pemex, in the port city of Coatzacoalcos.
Hundreds of people have been evacuated and schools closed. Footage showed a large fire and vast plumes of smoke.