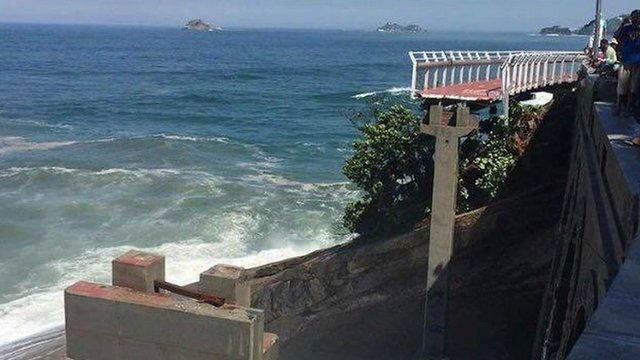 Video
Fatalities after Rio cycleway collapse
Part of a coastal cycleway in the Brazilian city of Rio de Janeiro has collapsed, killing at least two people.
Witnesses said five people were on the path when about 50m (150ft) crumbled into the shoreline, in late morning local time. Search operations are now under way.
The elevated path was built ahead of the Rio Olympics this summer. The cause of the collapse is not yet known.