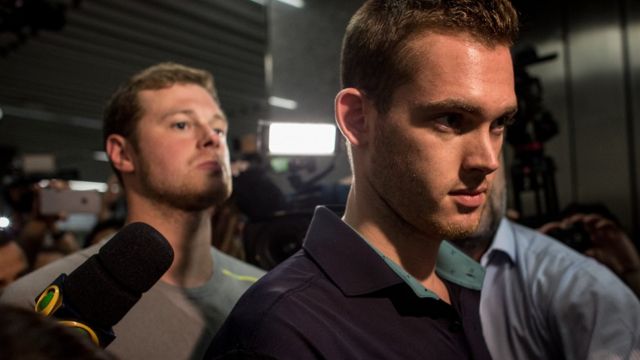 Video
US Olympic swimmers barred from flying home
US Olympic swimmers Gunnar Bentz and Jack Conger have been barred from flying home by Brazilian authorities.
The two men were taken off a plane as police sought to query their accounts of a robbery they reported in Rio on Sunday.
Sergio Viegas, the swimmers' defence lawyer said: "They will obviously co-operate with justice and the police."