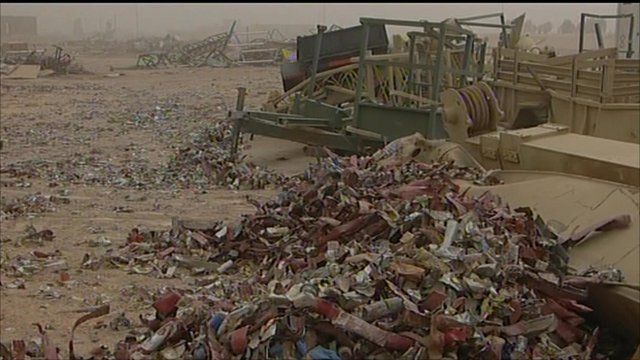 Video
The military 'junk' left in Iraq after US withdrawal
When the American military withdrew its last combat brigade from Iraq, it was part of an ongoing logistical operation of massive proportions.
Thousands of tonnes of equipment have been moved out of Iraq but plenty has been left behind and not just for the troops that remain in Iraq.
The BBC's Gabriel Gatehouse reports from a junkyard on the outskirts of Fallujah.
Go to next video: Obama on end of US combat in Iraq