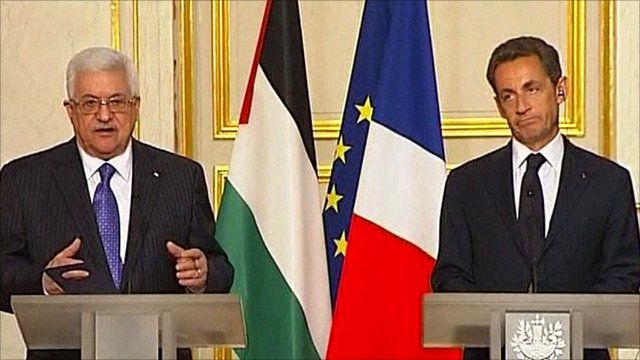 Video
Palestinian President Mahmoud Abbas on the 'desire for peace'
Palestinian President Mahmoud Abbas has said there is ''a veritable desire for peace'' despite the end of a partial freeze on building in Jewish settlements in the West Bank.
He made his remarks while on a visit to France alongside French President Nicolas Sarkozy.
President Abbas will consult Arab leaders before deciding whether to carry out his threat to withdraw from peace talks because of the lifting of the ban.
Go to next video: Israeli settlement building resumes