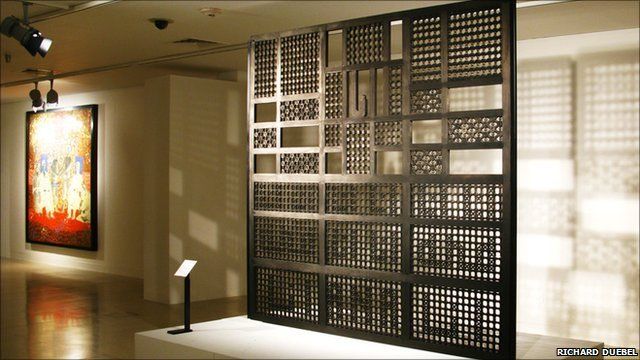 Video
Jameel prize's modern twist on traditional Islamic art
The works of nine artists short-listed for the Saudi-sponsored Jameel Prize have been exhibited in venues throughout the Arab world, underlining a new cultural collaboration between countries and boosting interest in contemporary interpretations of traditional Islamic art.
The winning entry, 1,001 Pages by Iranian-born New York artist Afruz Amighi, is made of material used for refugee tents that is stencilled, hung and illuminated to cast a complex pattern of light and shadow.
Sylvia Smith visited the Sharjah's Museum for Islamic Civilisation in the United Arab Emirates to look at some of the featured exhibits.