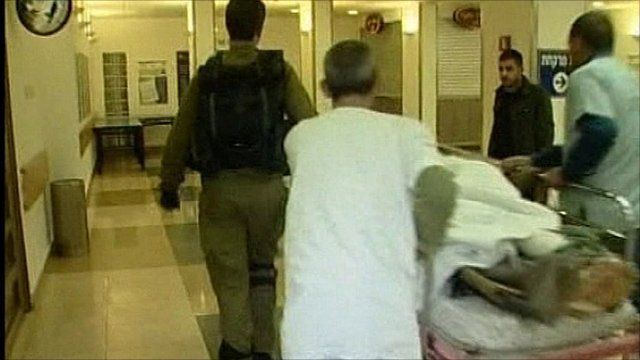 Video
Israeli soldiers injured near Gaza
It has been reported that at least four Israeli soldiers have been wounded after an exchange of fire with Palestinian militants.
Israeli news reports say the exchange took place close to the Gaza strip border, with two soldiers requiring hospital treatment.
The BBC's Jon Donnison in Ramallah says he has spoken with an Israeli press spokesperson, who confirmed the incident.