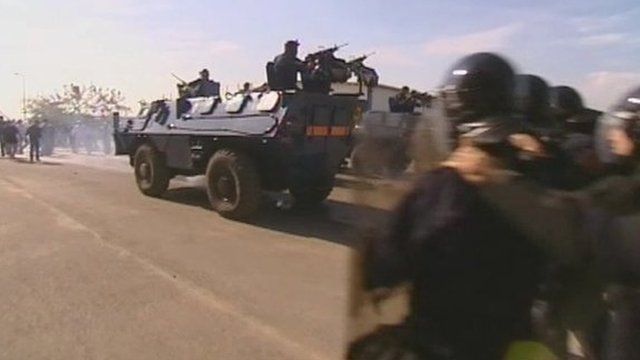 Video
UN prosecutor defends indictment for Hariri tribunal
International mediators are stepping up the attempts to diffuse the deepening crisis in Lebanon.
The government in Beirut has collapsed after a fierce row about who assassinated Lebanon's former Prime Minister, Rafik Hariri, in 2005.
Some Lebanese fear a new civil war is brewing.
The chief prosecutor of the UN-backed Special Tribunal for Lebanon has defended the indictment that he has just issued for murder, which is believed to name members of Hezbollah, a powerful military force in Lebanon.
The BBC's Jeremy Bowen reports from Beirut.