Media player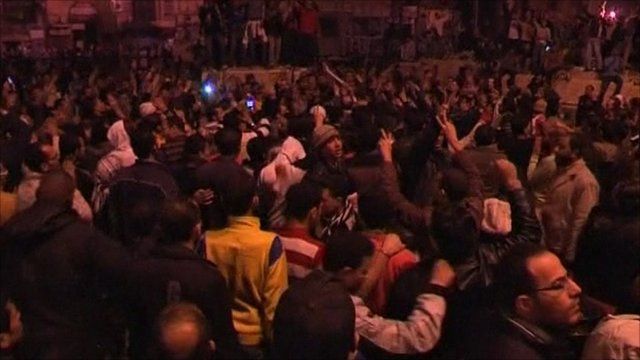 Media playback is unsupported on your device
Video
Protesters in Cairo reject Mubarak's television address
President Hosni Mubarak has defended the role of Egypt's security forces in suppressing anti-government protests which have rocked the country and left dozens killed.
Protesters in Cairo chanted "corrupted, corrupted, the people want to bring down the regime" following Mr Mubarak's television statement - where he also dismissed his government.
More chanting called for the president to resign.