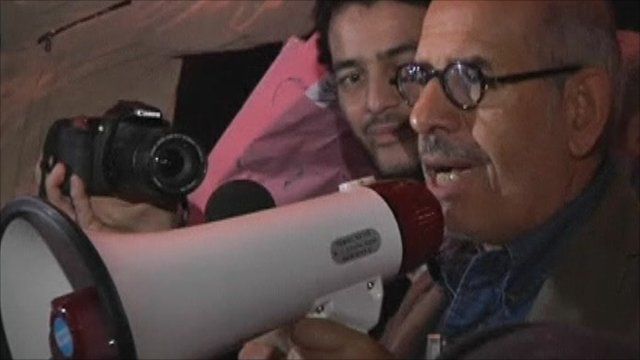 Video
Mohamed ElBaradei: 'What has begun, cannot go back'
Tens of thousands of protesters have gathered in the Egyptian capital, Cairo, for a seventh day, calling for a general strike.
The opposition politician Mohamed ElBaradei told the crowds in Tahrir Square that change was on its way for Egypt.
He is one of the key figures hoping to provide moderate political leadership to the demonstrators, but he was previously best-known by the international community as the former head of the UN nuclear agency.
The BBC's world affairs correspondent, Humprey Hawksley, reports.